REPUTABLE GARAGE DOOR COMPANY
GARAGE DOOR PRODUCTS & SERVICES
Find out how much it'll cost to replace, repair, and install your garage door. Nabors offers free, honest quotes. Should you receive a lower-priced offer, let us know and we'll match it. Whatever your garage door needs are, rest easy knowing you'll never be overcharged.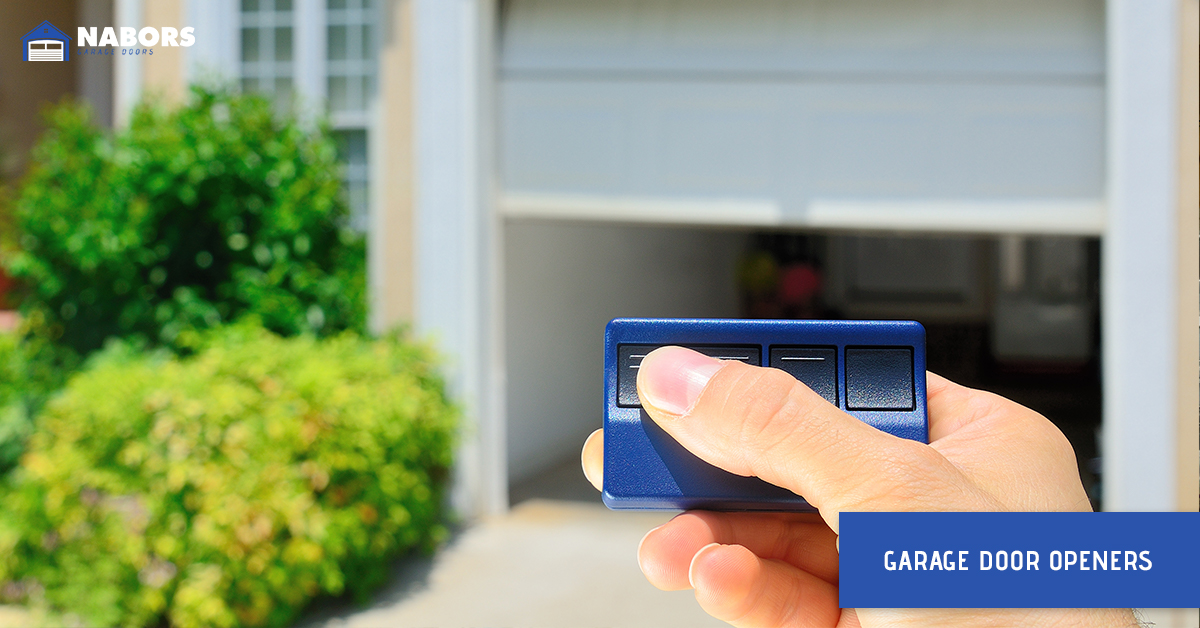 Nabors Garage Doors provides high-quality garage door products and services. You'll not only find affordable and reliable garage door parts, but we can also install them for you. We partner with trusted brands as we want our clients to as well own a long-lasting garage door. Our expert technicians install garage doors using only topnotch quality components. Ensure the use of authentic Liftmaster products as we're an authorized distributor of this trusted brand.
Liftmaster
If you prefer Liftmaster products for your garage door, Nabors can help. We'll be happy to install Liftmaster products you need to get your garage door back at work, again.
As your trusted local garage door installers, Nabors Garage Doors would be happy to install a Liftmaster product for use on your newly installed garage door, or provide you with any repairs you may need. Liftmaster is a trusted name in the industry. This brand is known for its products that help improve safety, security, and connectivity. An example of which is their garage door openers, which are widely used in homes and businesses.
Elite Series® Garage Door Openers
Looking for the latest technology in garage door systems? The Elite Series® 8550W may be everything that you'll need.
Even if you're often away, you can keep peace of mind as you can access and control your garage door anywhere you are. Keep your home and belongings secure, no matter how busy or forgetful you get.
Premium Series Garage Door Openers
A reliable alternative to Liftmaster is the Premium Series. The Premium Series garage door openers also use MyQ support, allowing you seamless control of your garage door. Plus, the garage door also operates quietly and is energy-efficient with the help of the Motor Vibration Isolation System (MVIS®).
Should you go for a Premium Series garage door opener for your home, you can choose between the 8355W or 8360W versions. The 8360W version is ideal if you're looking for extra features, such as DC battery backup capability and an automatic garage door lock. This version is already industrial-strength, which means it's heavy duty and reliable.
Both the 8355W or 8360W versions are equipped with the Security+ 2.0™ system. This system ensures that only you will have full control of your garage door. It generates a new code each time you open your garage door.
Every part of the garage door system is crucial. Hence, we only offer our clients at North Carolina top-of-the-line products. You can use either the Elite Series® or Premium Series Garage Door Opener, both of which are reputable and tested brands in the industry. If you have questions about your garage door, our friendly team at Nabors will be happy to assist you. We can walk you through various garage door options for your home.