PROFESSIONAL GARAGE DOOR COMPANY IN NC
GARAGE DOOR PRODUCTS & SERVICES
Whatever your garage door needs are, Nabors can help you. Our team provides reliable products and services at affordable prices. Whether you need your garage door or only a part of it looked at, you'll never be overcharged.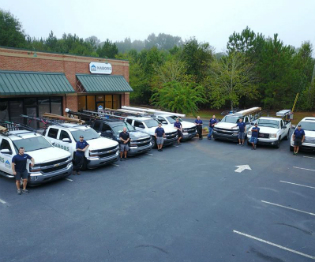 When you work with Nabors Garage Doors NC, you'll be working with a small team that knows each other well. We're not a large franchise so chances are you'll see the same faces in our office and at your home.
Each time a client comes to us, we like to think of it as though we're working with our neighbors. You need not worry about us being pushy. We don't like that either.
Our company is focused on making every customer experience relaxed and comfortable.
We've worked and continue to work with several businesses and homeowners in the area. And our commitment to customer satisfaction remains the same. We stay up to date with the latest innovations and deliver quality garage door services at the lowest price possible.
Should another company offer you the same service at a lower price, let us know and we'll match it.
Regardless of the scope of your garage door needs and whatever time you call us, you'll always be provided fair and honest prices. We never overcharge.