YOUR LOCAL GARAGE DOOR EXPERTS IN NC
GARAGE DOOR PRODUCTS & SERVICES
Nabors is the trusted garage door service provider in North Carolina. Whether you need your garage door or only a part of it replaced, we can help. We offer fair pricing and rest assured, you'll never be overcharged.
Garage Door and Opener Repair
A faulty garage door doesn't only make unusual noises, but it can also pose safety risks. Plus, imagine how inconvenient it is if your car gets stuck inside the garage or outside of your home. Whatever your garage door concerns are, Nabors is here to help. Our expert technicians will inspect your garage door, diagnose the problem, and recommend the next course of action.
Over the years, we've observed the following as the most common garage door problems that homeowners experience: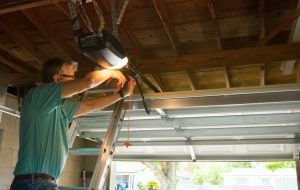 We can check your garage door for any of these issues and address them as soon as possible. The only possible reason a repair may get delayed is if we still need to order the required parts, in which case we'll be informing you early on. But other than that, we're committed to fixing your garage door quickly. If you need garage door repairs in North Carolina, please get in touch with our team.
We provide 24-hour emergency garage door services so you never have to wait until the next business day.