Garage Door Panel Styles are the single most affordable solution for performing the most versatile upgrade to your living space.
Most people rely on the garage door as a remoulding necessity when it comes to changing the front face of their house. The main reason for this is that they can improve the curb appeal of a home while also keeping it safe and secure.
Furthermore, they can significantly increase the value of any homeowner's home. Garage doors are simple to install and require little to no adjustment.
However, not all garage doors are created equal, so not every model will look appealing after installation. It has to be the right door in the right style. This is when the garage door panels are installed.
They are extremely versatile in their design and are the primary reason for improving the aesthetics of a garage space. That is why we will be discussing some of the most popular panel styles available on the market today.
So, whether you're looking for garage door long panels or shorter solutions, we've got you covered. So, without further ado, let us begin!
For those of you who are new to this topic, these panels are intermediate sections of the entire garage door. The majority of them are controlled from below the window; however, some of the more advanced models are compromised from above. You can also install garage door long panels horizontally, but it will take some effort.
The main advantage of garage door panels is that they are interlocked, which means that if one section is damaged, it can be easily replaced. As a result, it is more convenient for homeowners to replace the defective section rather than the entire door, saving them thousands of dollars in the long run. Garage panels, like doors, come in a variety of styles and cover patterns. This means that the one best suited to your needs will not be applicable to others. However, for your convenience, we have selected some of the most popular alternatives that you can easily find in your local store. They are known for their comfort, safety, budget, and appearance, so you will not be disappointed no matter which one you choose.
They are, as the name implies, one of the most popular garage door panel styles in the industry. They are suitable for most homes due to their elegant symmetry. As a result, there is a good chance that your next-door neighbour has this hardware. Their structure is optimally raised and comes in a variety of colour patterns.
Dealing with garage door maintenance and repair issues can be a breeze when using the team at Nabors Garage Doors. Contact us now for more information on the services we offer and the areas we serve.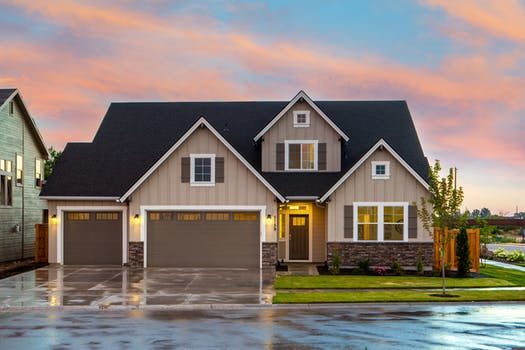 Furthermore, traditional panels are easier to coordinate with design elements. One of the most well-known traditional panels is available in Colonial style, giving your home a "Historic" feel.
These, like Traditional Panels, are a well-known line-up of garage door panels in American homes. These entities are distinguished by their slightly raised panels, which is beneficial because it provides proper symmetry.
Raised Panel Garage Doors are easier to clean and maintain, and installation procedures are relatively simple.
Depending on where you live, you can get them in a variety of materials; however, the most common is aluminium construction. If you choose raised panels, we recommend going with aluminium because it is easily accessible and simple to paint. If you want some flexibility, you can also get them as garage door long panels or shorter configurations.
Sleek lines with clear window openings characterise contemporary garage door panels, which will complement any modern-day home. Most of them match the provided exteriors, so you won't have to worry about replacement costs anytime soon.
The great thing about them is that they have a traditional appearance but with a unique twist. Contemporary Panel Garage Doors are available in wood, metal, or glass construction.
Others, on the other hand, have a combination of all three, with sophisticated borders. If you want to keep your house's retro-modern style, you should definitely get this structure.
Dealing with garage door maintenance and repair issues can be a breeze when using the team at Nabors Garage Doors. Contact us now for more information on the services we offer and the areas we serve.