Garage Door Installation Considerations
Are you considering a new garage door installation project for your home? Whether you're a first time homeowner or you're upgrading your existing door, you'll want to know what to expect before you start. There are several considerations to consider, including the cost, licenses, permits, and time. We've outlined some of these in this article. And now you can feel confident that you're well-equipped to handle the installation yourself.
Cost
The cost of garage door installation can range anywhere from $800 to $5,000 depending on several factors. The price for a standard paneled door ranges from $200 to $400, while additional options such as windows, door frames, and decorative hardware may raise the price. Additionally, a customized garage door may cost anywhere from $1,000 to $10,000, depending on the style and material used. Fortunately, there are ways to reduce costs, such as replacing just the panel and saving money on the installation.
Aside from aesthetics, the cost of garage door installation can also include the cost of insulation. The cost of insulating an 8′ x 7′ door with single-foil white vinyl insulation with an R3 value of approximately 0.5 is around $110; however, a 16′ x 10′ garage door will require higher-quality insulating materials. The installation cost of a high-end, customized garage door will run $150 to $190.
Time
The time required for garage door installation will depend on several factors. While installing a brand-new door may take as little as three hours, a replacement door can take as much as four hours. Installing a new door also depends on weather conditions and existing wiring and brackets. Professional installation services will be able to use the current wiring and brackets to save time. In general, a new door should take from three to four hours.
Most garage doors contain extension springs that are usually installed in the upper horizontal track. These extenders transfer energy to the mechanism to open and close the door. Different springs have different ends, round end springs are more energy efficient. When choosing a spring for your garage, you should determine the width and length of the opening. It will be easier to determine the exact length of each spring if you know the width and length of the opening.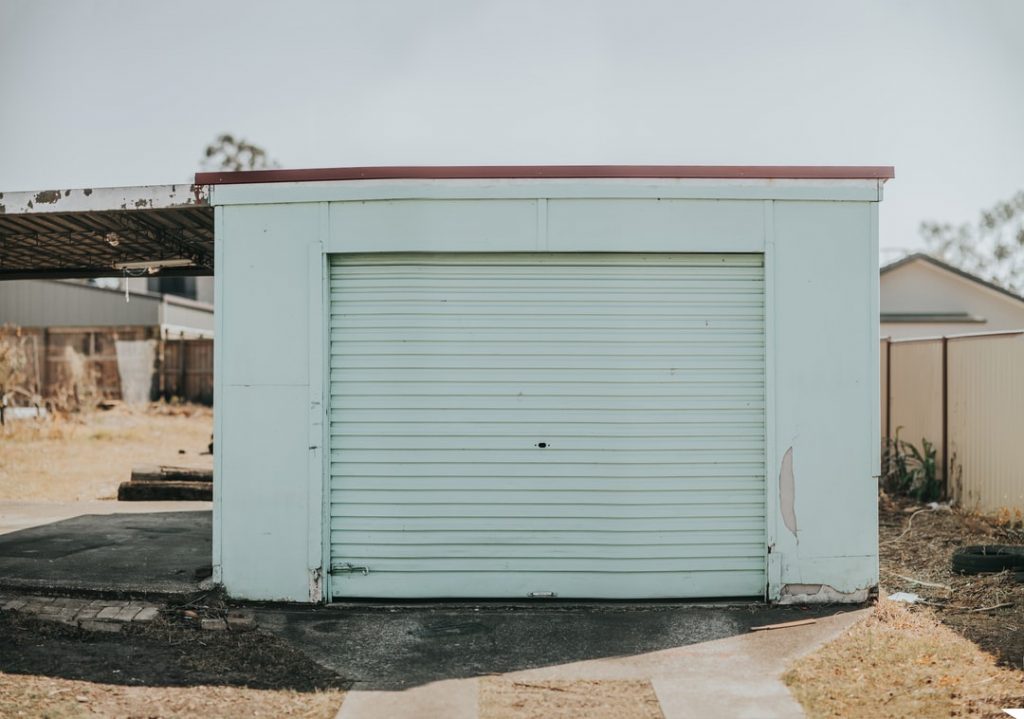 Permits
If you are considering replacing your old garage door, you may be wondering if you need a building permit. Getting a permit is necessary for any home improvement project, and your garage door installation is no exception. While some contractors will try to convince you that you don't need one, you should understand that obtaining one will increase the cost of your project and take more time. Therefore, it is crucial to seek a building permit for any garage door installation or repair work.
If you are a homeowner, a building permit is required for garage door installation. The permit will be valid for a specific period of time, and you will need to schedule an inspection within that time. You must also have someone 18 years old present for the inspection. You may also have to pay a fee if you fail to show up for your inspection. You may also have to re-do some work in order to get a building permit for an entirely different project.
Licenses
Before you start looking for garage door installers in your area, it's important to understand what licenses are required for them. Garage door contractors are typically required to have a C-61/D-28 license, which covers a small set of areas. While most of these professionals are employed by homeowners or businesses, they may also function as subcontractors for larger construction projects. A prime contractor, however, will ensure that all of the garage door installation and repair services are performed to code.
Licensed contractors also adhere to State Contractors Licensing Board rules, and they'll provide you with a contract and estimate in writing. Licensed garage door installation contractors won't ask for full payment upfront, even if the job is large. Working with a licensed garage door installer can also make the process of getting your door repaired or installed easier and less expensive. And if you do have a complaint against a licensed contractor, you can go to the State Contractors Licensing Board for assistance.
Customizations
There are many customizations available for garage doors. Each individual house is built in a unique architectural style, which can be compromised by the standard garage door. Custom doors enhance the overall aesthetics of a home by eliminating imperfections in fit and style. In addition, they can be custom-fitted to the exact size of the garage opening. You can also choose between various materials for the door, such as wood or metal, and many options are available.
Garage doors can be made from wood, aluminum, or glass, depending on your personal preference. Choose high-quality materials to ensure durability and stability. Stainless steel hinges are a must-have feature. A glass garage door also offers a lot of customization options, such as the size, shape, and distribution of glass panes. It is possible to select a custom-designed door that matches the rest of the exterior of the home, and it can be customized to fit perfectly with a decorative window insert.