Three Tips For Garage Door Installation Good Service
Are you looking for a professional to install your garage door? If so, here are some tips for you to consider: The type of doors available, safety measures, and materials used in garage doors. Listed below are some of the important factors to consider before hiring an installer. Read on to learn more about these features and how to make sure you are getting a high-quality service. Whether you are looking for a new garage door or need a replacement, the tips in this article will help you make the best decision.
Professional garage door installation
If you are planning to replace your old garage door, it is a good idea to hire a professional installation service. This is because you may not realize that you need to replace your garage door until it starts to malfunction or cause problems. Getting your garage door installed by a professional can not only improve the safety of your home, but it can also help maintain its value. Here are a few tips to help you choose the right company for your needs.
Hire a professional garage door installation service: Although videos of people installing garage doors online make it seem like an easy task, they are often not. The complicated machinery and dangerous springs can cause a number of injuries, and attempting to install a garage door on your own is dangerous. Professional installation service workers are trained and equipped to handle any challenges that might occur. This will ensure that your garage door is installed correctly. Not only will this save you time and frustration, it will ensure that your new door works safely and efficiently.
Cost of garage door installation
The cost of a garage door installation will vary, depending on the size of your door and the company you choose. Some companies charge more for heavy doors, and you should also consider the electrician's costs. These fees can add as much as $200 to $500 to your total cost. Some companies also charge extra for the cost of a garage opener, which can add an additional $200 to $500 to the total cost. Some companies may also add a lock to the garage door, which can be purchased separately for $100 to $350.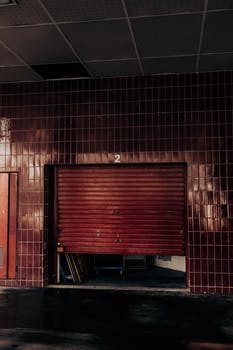 If you're considering a custom-made garage door, you may be interested in adding tempered glass. This option makes the door look more modern, and professionals typically use tempered glass for these doors. If you'd like your garage door to be more unique, you can also have murals or panels added. Custom-made doors can range from $2,000 to $10,000 and may include insulation. Some companies also offer warranties, but these vary widely. Most garage door installation companies offer a limited warranty, although new doors often carry a ten-year or longer warranty.
Safety measures
Despite the many benefits of a new garage door, there are some important precautions you should take to ensure its safety. Just like any heavy machinery or equipment, your garage door should be treated with the same amount of care. Here are three important tips to ensure its good service:
Extension springs: If your garage door has extension springs, it should be installed with safety cable. This cable runs through the spring and is secured to the ceiling or wall at both ends. The springs are under high tension when closed and a broken extension spring can injure you. If you can't find the safety cable, make sure to get it checked out by a professional. This will ensure that the springs are in working order and will not be accidentally broken while the door is closed.
Materials used in garage doors
There are several factors to consider when choosing materials for garage doors. Wood is a classic choice, as it is available in various grains and shades. Its natural beauty is a popular draw, and wood is also a good insulator, allowing it to be used in colder and warmer climates. Wooden garage doors also require regular refinishing, but are generally a good choice if you are aiming for a traditional style.
There are pros and cons to both wood and vinyl, and it will depend on the homeowner's preferences and needs. Fiberglass is more expensive than vinyl, but it is durable and has excellent weather resistance. The only disadvantages of wood include its sensitivity to moisture and certain types of insects. Aluminum is considered a great choice for coastal areas because it is a durable option that resists corrosion caused by saltwater. However, if you're looking for an elegant garage door, you'll be glad to know that its cost is not that high.
Cost of garage door openers
A good garage door opener will cost about $250 to $500. You can buy a low-cost model for under $100, but for a higher level of quality, you can consider a high-priced system that offers higher horsepower and longer life. Some systems also come with other features, such as soft-start motors and motion-sensing lights. Higher-priced models may be more suitable for commercial use.
Purchasing a new garage door opener is less expensive than repairing an existing one. However, if the opener is electrical or has motor problems, a full replacement may cost more. A new garage door opener will not only save you money, but it will also provide better service and a longer lifespan. If you are considering a new garage door opener, consider the following things before making a decision. The first thing to consider is the installation cost. Some systems come with wiring, but others will need to be run by an electrician.