Garages are considered the most energy inefficient part of your home because homeowners treat their garages as an extension of their homes rather than as a part of them.
One of the major components responsible for making a garage an energy-inefficient room is the garage door. As a result, energy efficiency is an important factor to consider when shopping for a garage door.
In addition, there are numerous ways to make your garage more energy efficient. As an example:
Power Consumption and Control
In most cases, increased reliance on electricity in the garage space is not eco-friendly or energy-efficient. In this regard, the best practise is to use LED and CFL light bulbs.
LED bulbs consume 25-80 percent less energy and provide twice the brightness while remaining energy-efficient and environmentally friendly in the long run.
Keep an extra refrigerator or freezer out of your garage.
If you have an extra refrigerator in your garage, it is critical that you get rid of it right away because it takes up a lot of garage space and consumes more energy, which costs you a lot of money in electricity bills.
If you want it in your garage, you should get a mini-refrigerator rather than a larger one. Choose an energy-efficient and environmentally friendly model for your garage space.
Dealing with garage door maintenance and repair issues can be a breeze when using the team at Nabors Garage Doors. Contact us now for more information on the services we offer and the areas we serve.
Install Adequate Garage Insulation
If your garage door and walls already have insulation, double-check it. Install it if your garage has never been insulated. Garage insulation is inexpensive and simple to install.
Proper wall insulation prevents summer heat from entering your garage and prevents the cool temperature of your garage room from escaping. You can also save money by converting a garage into an energy-efficient space.
Fill in any gaps and cracks.
Cracks in a garage's walls and floors are also a major source of heat and air passing in and out. To get rid of it, use modern caulking compounds to fill these cracks and gaps against heated air, dust, and so on.
This method will undoubtedly aid in the creation of an energy-efficient and environmentally friendly garage.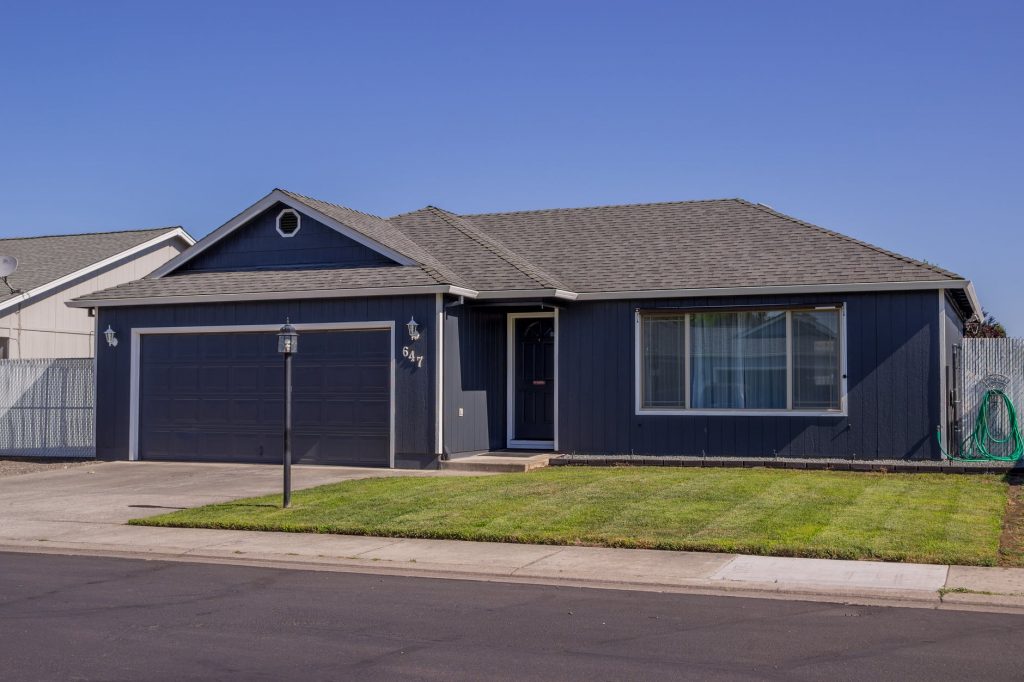 Insulated Garage Door Model vs. Non-Insulated Garage Door Model
The garage door is an important part of your home. It serves as a barrier between your car, tools, and other valuables in your garage.
Many garage owners are unaware that either an insulated garage door or a non-insulated garage door will suffice to make a garage energy-efficient. No need to be concerned; our experts are here to assist you.
According to experts, insulated garage doors are thicker, have a higher R-Value than non-insulated garage doors, and save more energy units. These garage doors are strong, attractive, serve as a noise barrier, and, most importantly, are the best energy savers and energy-efficient. So, if you want to make your garage more energy-efficient, invest in insulated garage doors.
Examine the Weather Strippings
Weather and climatic changes cause significant damage to the weather-stripping throughout the year. With time, it usually cracks or becomes rigid.
Close the door and turn off the garage lights to check for natural light. It indicates whether the weather stripping is still in good condition or has been damaged. The small investment will improve and increase the value of your weather strippings on your doors or windows.
Other Ways to Save Energy in Your Garage
Similarly, adding skylights or windows to your garage is a great option. It will not only save electricity during the day, but it will also keep non-toxic gases from entering your garage.
For effective and efficient results, invest in a solar-powered garage door opener.