Over the last few years, we've seen an increase in the popularity of automated garage doors, which have largely replaced their simple electronic counterparts. Electronic garage door openers and doors were considered high-tech twenty years ago; today, automation has taken over. Some of the most recent garage doors are smart and can be controlled via a smartphone app.
Aside from technology, there are a few garage door materials and styles that remain popular. The majority of people prefer to use these garage doors because they provide the best value for money.
Steel Garage Doors Remain Popular
The vast majority of new garage doors are made of steel with foam insulation. The panels are typically made of 24-ga steel, which is one of the strongest steels available.
The more recent and fashionable ones have an embossed wood grain pattern, while others have a smooth finish. To prevent rusting, we recommend that our clients select one with baked-on primer and some polyester topcoats. The best thing about steel is that warranties range from ten years to lifetime coverage.
Garage Doors Made of Wood
Wood was once the primary garage door material, but it has now been surpassed by many modern materials on the market. Many people, however, continue to prefer wood, not because of its durability, but because of the way it looks and feels.
The majority of wood doors are constructed with a hemlock frame and hardboard panels. You can, however, order a custom door made of Douglas fir. A factory-made wood door typically comes with a one-year warranty, with some offering a 15-year warranty. However, wooden doors are expensive, which is why you'll find them mostly in upscale neighbourhoods.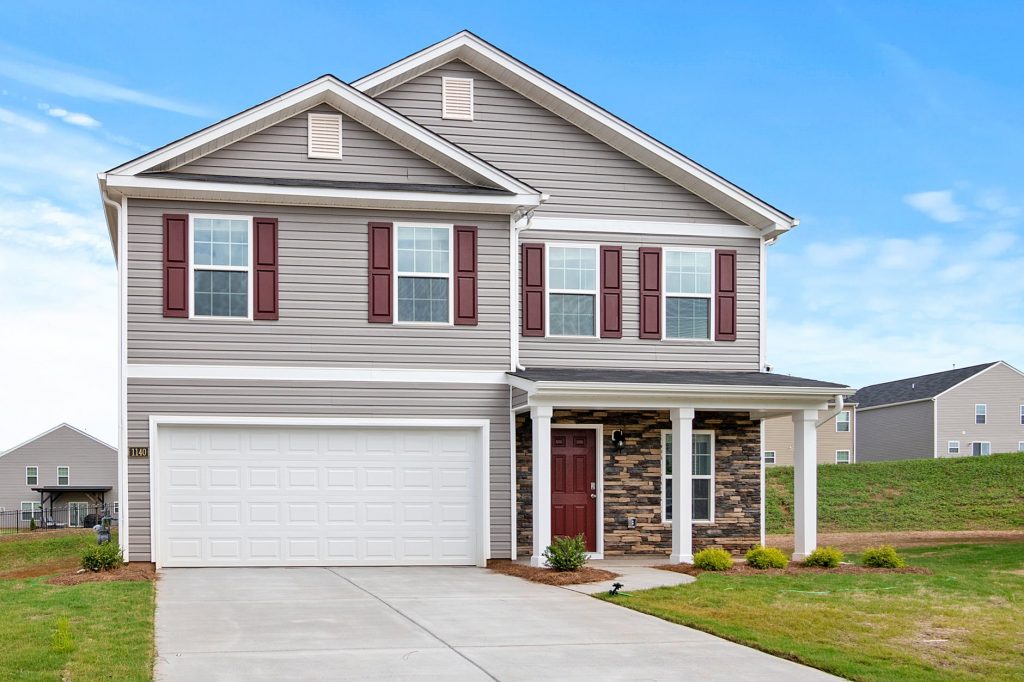 The System of Springs
On garage doors today, there are two types of spring systems. Torsion springs and extension springs are available. Extension springs are easier to install. They usually work in pairs, stretching parallel to the ceiling alongside the door. These springs will require approximately 10-inches of headroom.
Torsion springs are arranged over the door opening. They will wind and unwind by remaining stationary as the door is lowered or raised. The spring evenly distributes the weight of the door, making it ideal for heavy-duty steel doors. They do, however, require at least 12 inches of headroom.
Tracking Systems
When it comes to track systems, you have two options: powder-coated steel or hot-dipped galvanised steel. Though the latter is functional, the former has a much better finish, which reduces the noise associated with raising and lowering the garage door.
Some higher-quality steel garage doors include steel rollers and ball bearings housed in races. Nylon wheels are typically quieter and thus more durable than steel wheels.
Dealing with garage door maintenance and repair issues can be a breeze when using the team at Nabors Garage Doors. Contact us now for more information on the services we offer and the areas we serve.