It makes no difference how large or small the aperture is; it may allow pests such as mice, animals, and insects into your garage. These tiny bugs have the potential to wreak havoc on your most prized possessions.
Cold winds, sand, and snow may also seep into your garage, increasing your electric bill. Moisture intrusion through your floor, garage door, or windows may be a source of concern.
Do not be afraid! We are here to assist you! Follow these three simple steps to keep your garage door closed all year.
What is a bottom weather strip and what does it do?
To keep the cold out, a rubber, PVC, or other material weatherstrip is applied around the perimeter of your garage door. It's a requirement. The type of seal you require is determined by the model of your garage door. It will have a significant impact on the insulation and longevity of your garage door.
Bottom weatherstripping in the shape of u can be used on any surface. Non-rigid materials, such as PVC or rubber, should be used, and they should be simple to install. It can withstand severe winds and cold temperatures down to -62°F (-52°C).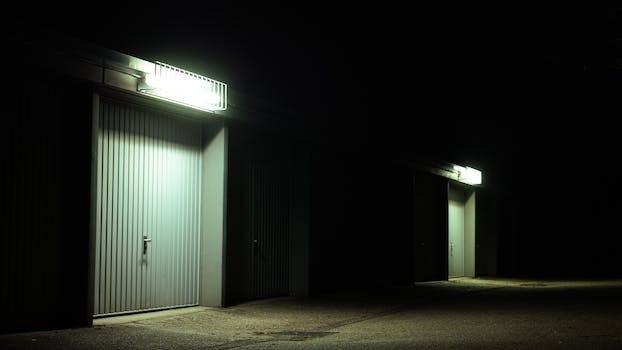 If your bottom weatherstripping is starting to separate, crack, or dry out, it's time to replace it.
Seal examinations are highly recommended prior to the fall season to determine the seal's flexibility and identify any potential air leaks.
This should ideally be done at least twice a year. What's the story?
In the spring, it's a good idea to inspect your garage door for broken or malfunctioning parts. To avoid issues, remove any defective components as soon as possible.
Preparing your garage for winter in the fall may save you money on repairs in the spring. As a result, corrosion will be less likely to occur as a result of melting snow, humidity, and freezing temperatures.
What is the best way to replace the bottom weatherstripping?
If you have the necessary replacement components, you can replace the bottom weatherstrip. Follow the basic instructions on this page to ensure you don't miss anything.
Enlisting the help of a garage door professional can improve efficiency and dependability. Because they've been doing it for a long time, they may be able to install every component of a garage door.
Examine Your Flooring's Condition
Outside
Your driveway should slope away from your garage to direct rainwater and melting snow.
Inside
Your threshold must be installed on a smooth, fracture-free surface. If you have a U-shaped bottom weatherstrip, that may be all you need.
Finishes for concrete floors are also available in a variety of options, depending on your specific area and use requirements. You can select any of them as long as it is durable and long-lasting.
Epoxy: It strengthens your floor while also improving the appearance of your room. Choose from a variety of colours and patterns to express your personal style.
A coat of concrete paint can breathe new life into your stained garage floor. Choose a non-slip, easy-to-clean surface.
Garage floor tiles made of plastic, rubber, or wood are ideal. They are an excellent alternative if you do not want to repair your concrete floor.
Roll-out mats are the most straightforward way to protect the surface of your garage.
Dealing with garage door maintenance and repair issues can be a breeze when using the team at Nabors Garage Doors. Contact us now for more information on the services we offer and the areas we serve.