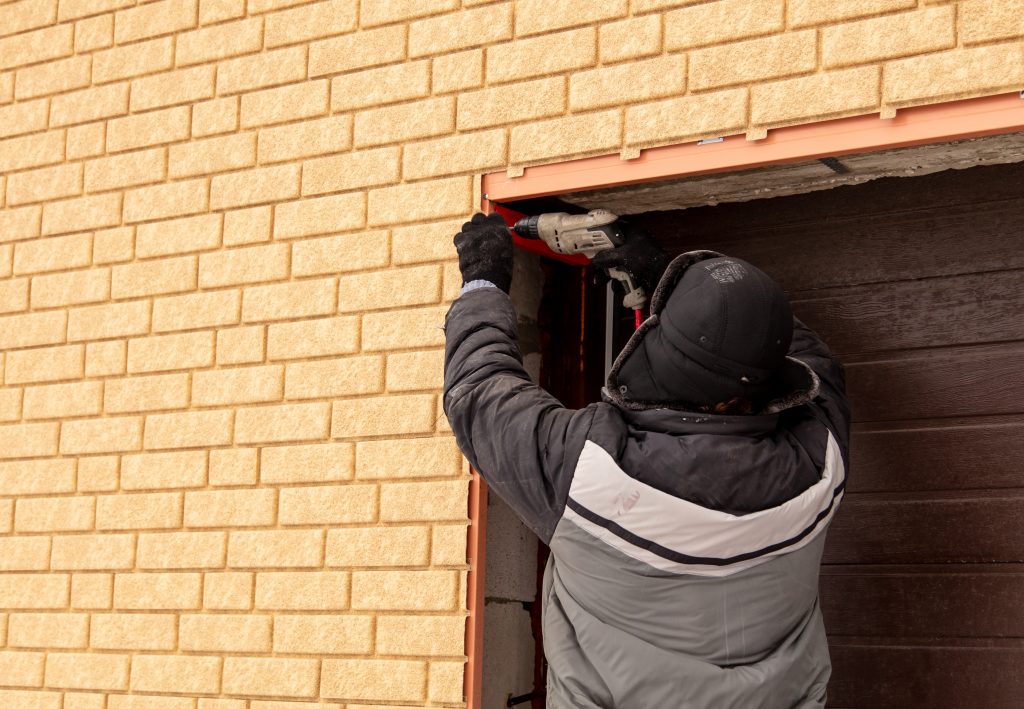 Garage doors are used more frequently than front doors to enter houses, so maintaining it and keeping your door in good working order is critical for your daily usage. It's typical to need some repairs after years of use. The problem is that homeowners tend only to call professional garage door companies to inspect their garage door issue after something fails. By putting off garage door repairs, you may wind up needing costly and inconvenient emergency garage door repair or replacement. Preventive Maintenance is the key!
To avoid these inconvenient and costly services, be on the lookout for telltale indicators that you might need maintenance. Most of these signs are easy to detect and can be fixed with essential preventive services. If you happen to notice any of the signs that you could be starting to have issues, schedule a regular maintenance service with your garage door service technicians at Nabors Garage Door NC as soon as possible!
In the meantime, to help prevent needing emergency garage door services in the future, be sure to perform regular maintenance and cover all of your bases before things go wrong and you end up with a major garage door repair job!
1- Will not open or close.
When you press the control buttons on the wall panel or remote, if the door does not open or close, it is an indication that it has broken. This problem can be attributed to anything from an accidentally locked garage door to a disconnected disconnect switch being activated. Another possibility is a faulty connection between the door and the control panel, the door being out of alignment, a missing photo-eye sensor, or other issues.
2- Noisy Door Operations
While it's typical to hear noises while operating, be aware of any unusual sounds emanating from your garage or garage door opener, such as:
Grating: Coils that are bent

Rumbling: Spring tensions are loose

Banging: Panels defective

Grinding: Rollers are worn out

Squealing: Out of balance

Rattling: Support rails or chain is loose

Straining: Faulty opener or horsepower is inadequate
3- Off the Tracks
The door is lifted and lowered by rollers on the tracks. When the garage door is old or has been damaged, it may become detached from its tracks, making it impossible for the door to open and close freely. If your garage door is stuck on its tracks, get expert assistance immediately.
When a door is off track, it can become difficult to open and close. It may even get stuck half-open if the door comes off the tracks completely. The bar might not even cross.
4- Sagging
It is advisable to perform a balance test on your garage door to ensure that your garage door panels are not sagging. You'll remove the door from the opener and then lift the garage door halfway on its tracks with a balance test. It's essential to make sure the door is well-balanced. If it slams or snaps shut, the door is off-balance or drooping. Worn tension springs or rusted roller and track mechanisms might be causing your garage door to droop.
5- Damaged Tracks
Over time, the tracks on garage doors get dents and rust due to exposure to water and other elements. While you can try to pry out the dents or bang them back in, it's best to call a garage door repair service if your tracks look too damaged.
6- Broken Panels
The garage door panels are the parts of your door that are visible when you look at the front. If you see broken, cracked, or detached panels, it's best to call a professional instead of trying to fix them yourself.
7- Weak Struts
You can test your garage door's struts by raising the door halfway up on its tracks. Give it a gentle push to see if the door stays in place. If you feel that it is still moving or not moving at all, then your struts are most likely worn out, weak, and need to be replaced.
8- Bent Rollers
Bent rollers are another sign that your garage door needs to be repaired. While you can try fixing bent rollers yourself, it's best to contact a professional if the problem is too severe. Bent rollers may also indicate DIY repairs gone wrong where weights have been.
9- Damaged or Broken Door Hinges
Garage door hinges are the metal parts that connect to the garage door panels. If you notice any damage to your hinges, call a professional garage door repair service right away. The problem is likely due to heavy loads being put on the garage door, which can cause multiple problems for both your opener and safety sensors.
10- Broken Torsion Springs
While the door is in a closed position, a torsion spring applies pressure to keep the door in place. This spring is wound tightly because of gravity and the weight of the door. Over time, it can get broken or warped from excessive use and cause serious injury when mishandled. Broken springs can lead to other issues with residential garage doors, as well as commercial  doors.
11- Slow Response Time
Is it taking more than one or two seconds for your garage door to respond when you press the remote? If so, be sure to monitor your garage door when you start to notice. It's a good idea to have a professional inspect it for you after three or four hours, just to ensure that everything is working correctly. Opener cords, corroded pulleys, bad rollers, and worn-out remote control circuitry can cause delayed operations.
TOP TIP:
Prevention is Key!
Prevention is the key to maintaining the life of your garage door and garage door opener. The professionals at Nabors Garage Door NC offer the following tips to help you prolong the life of your garage door:
· Ensure that all hardware is tight. A loose bolt or nut can impede the smooth operation of your door over time.
· Check the door balance by disconnecting the opener. Make sure that the door is balanced. If not, adjust or replace the springs as needed.
· Check the tracks for bent rollers, debris, and obstructions that may affect its operation.
· Inspect all cables to make sure they're routed correctly, and there are no cuts or fraying.
· While you're in the opener, check to see if there's a recent date on the backup battery. If not, replace it.
· Check contacts for any corrosion that can affect proper operation.
· Lubricate all moving parts every six months including garage door springs with a garage-door lubricant. This will help prevent rust and corrosion.
· Be sure to program your opener with a remote or keypad, so you don't have to use the manual release often.
By following these valuable tips, you can reduce the likelihood of experiencing a broken garage and prolong its life for many years. If you're experiencing any problems with your garage door, call the professionals at Nabors Garage Doors NC for expert repairs or garage door installation services.
For Your Garage Door Repairs or Garage Door Replacement, Trust Nabors Garage Door NC!
We are one of the top garage door companies in North Carolina, providing repair, installation and maintenance services that are reliable, friendly and responsive at a fair and affordable price. Call the experts at Nabors Garage Door NC. As a top North Carolina garage door repair and replacement company  in North Carolina, we understand the needs of local homeowners, and we can provide quality and affordable garage door solutions that exceed your expectations. We are a professional garage door company committed to exceeding all expectations. As a garage door company in NC, we believe in offering the highest level of service possible for your residential doors or commercial doors. Therefore we provide project estimates and parts and labor warranties.
Call Nabors Garage Door NC today to replace or service garage door repairs in North Carolina. Give us a call at 704 870-0548 or contact us by filling out our online contact form. We service Belmont NC, Concord NC, Conover NC, Cornelius NC, Davidson NC, Denver NC, Gastonia NC, Harrisburg NC, Hickory NC, Huntersville NC, Kannapolis NC, Lincolnton NC, Matthews NC, Mooresville NC, Mount Holly NC, Newton NC, Salisbury NC, Statesville NC. We offer fast, quality service and same day reliable services on evenings and weekends, and we are licensed and insured. Customer service is our #1 priority. Call us for a quote!